Liverpool, United Kingdom

Organization: Cultural Exchange Network (CENET) and Smaller Earth
Event name: J Day Liverpool
Location: Atlantic Pavilion, Royal Albert Dock, Liverpool, L3 4AE
Date & Time: Saturday, August 4 at 3:00pm
Contact Person: Leslie Corn, leslie@cenet.org
Description: In partnership with Smaller Earth, CENET is thrilled to announce an international J Day in Liverpool! Join us for live music, food, drinks, and most importantly to hear about the impact of cultural exchange programs from program alumni.
Powered by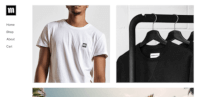 Create your own unique website with customizable templates.