Before J Day
Planning your J Day Event
Participating sponsor(s) pick

where to host their J Day event(s). We encourage sponsors to host events where they have significant number of exchange participants, as well as collaborate with neighboring sponsors
Once the location and time of the event has been decided, sponsors should submit the details to the Alliance HERE
We encourage sponsors to create J Day Swag for their event(s) and participants. Note that participating sponsors are responsible for ordering and purchasing J Day t-shirts for all participants joining their events as well as using maintaining the J Day brand. Check out the J Day style guide for more information
Sponsors should engage elected officials, their staff, and media personnel in their J Day event. Use the Sample Press Release from our Resource page to get the word out
Get Active on Social Media with our J Day Countdown materials, sample posts, tweets, and hashtags to engage participation in your community before August 6. Check out our Social Media guideline and Countdown materials on our Resources page for more information​.
During J Day
Celebrate with us
Sponsors, participants, and events attendees should share their activities online using the hashtags line: "Eat. Play. Give.", "#ExchangesImpact", "#CelebrateJDay", "JDay 2018"
After J Day
Keep us informed
Sponsors must submit a recap of their event to the Alliance including number of attendees and how the event impacted their community, pictures, and videos
Sponsors should encourage their J Day participants to enter into our J Day Service Raffle!
Click Resources to access coordinating materials such as Style Guide and social media guideline
Powered by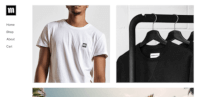 Create your own unique website with customizable templates.